Have you ever been drawn to a flower?
And you didn't really know why
But you just really loved to look at it?
Sometimes it is because there is something within this flower that is incredibly helpful and healing.


Handcrafted Flower Essences
A custom blend created for you. Available in North Vancouver or by distance via zoom for our consultation with your Flower Essences delivered to you by mail.


What are Flower Essences?
Flower Essences contain the imprinted energy of a flower or plant within water. Each plant has certain properties to support your physical and emotional healing along with your soul growth, and these are contained within the water after it has been solarized by the sun or lightly boiled.
They are also known as Flower Remedies, and many people have taken the Bach Rescue Remedy in a stressful moment…though they may not have known there is a whole forest of plants out there to help!
My favourite definition is that they are soul helpers from the Plant Spirit World.
I make Flower Essences out of plants in and around Greater Vancouver to get in touch with the potency of our local medicine. The final dosage bottle is made up of this Flower Essence, spring water, and a small amount of brandy. I also use Bach Flower Remedies and Flower Essences Services in my blends.
I prepare Handcrafted Flower Essences in a 1 ounce dropper bottle, which also has spring water and a small amount of brandy as a preservative.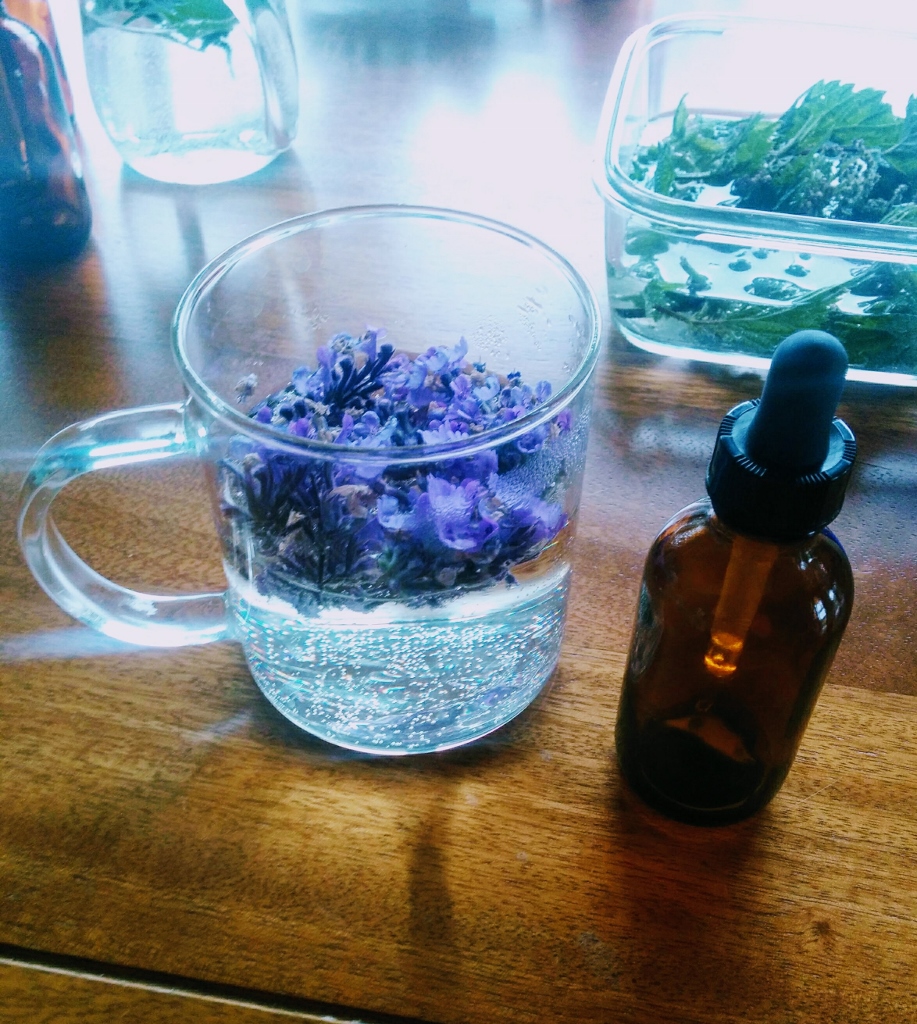 How do Flower Essences help?
Flower Essences work on the energetic level of an issue and help to advance our conscious awareness of ourselves.
They are a form of vibrational medicine, similar and yet different to homeopathic medicines. (Homeopathics are often made from toxic materials and diluted down. Whereas Flower Essences are made from plants at the peak of their expression and it is more the inherent wisdom from that plant coming through to help).
Many take Flower Essences for their own personal and spiritual growth. They help when life is a bit out of balance, and they can gently uncover our own true core…they help us discover our true self.
They can help one to move through the energetic imprints from trauma, circling thoughts, anxiety, low self-confidence, lack of groundedness, poor concentration, and the list goes on…
Flower Essences foster self-reflection. In order to select remedies, we have to pause and reflect on how we are feeling. We get a chance to notice and be curious about our more challenging states, instead of pushing them away. And we reflect on how the Flower Essence is shifting how we feel.


Are They Similar to Essential Oils?
Flower Essences or Flower Remedies are actually the opposite of Essential Oils. Essential oils contain a high concentration of the original plant material, whereas Flower Essences contain almost no plant material and instead use the potency and wisdom of that plant that is captured as an "energetic signature" in the spring water used to make them. Flower Essences also have no floral scent, which surprises many people!
If you find you are particularly sensitive to essential oils, medications, or supplements, Flower Essences may be a great option for you as they have a different mode of action. They work energetically and vibrationally instead of biochemically.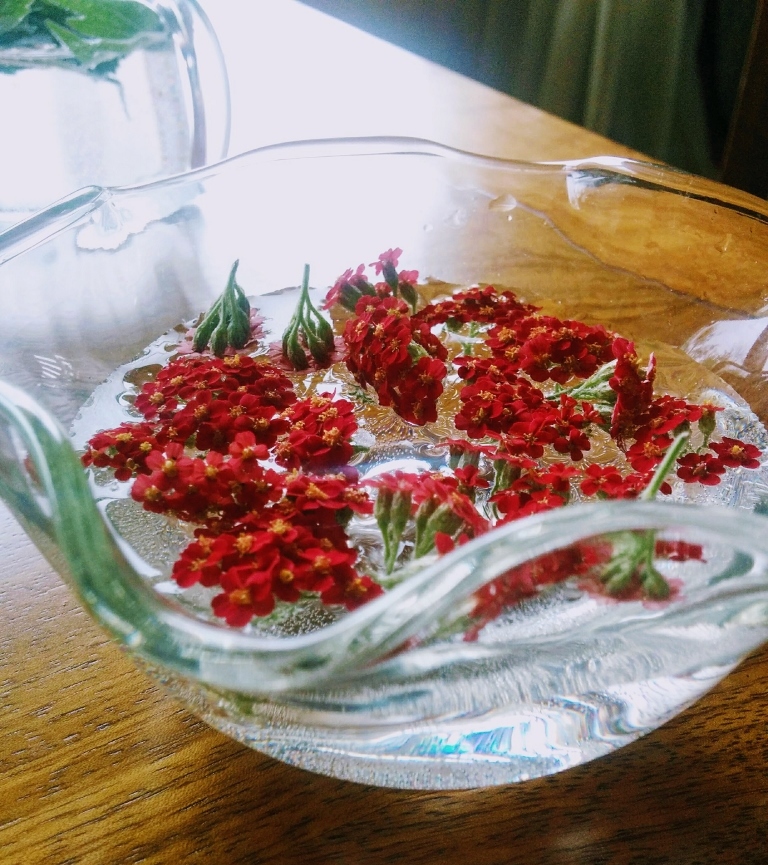 How Do I Take My Handcrafted Flower Essences?
Each person may end up taking their Flower Essences differently, though a typical way to take them is 4 drops in a small amount of water, 4 times a day.
Others find they take 1 drop once a day and that is enough for them. Or I prepare a mister bottle and they simply spray their Flower Essences around their body.
You can also rub a few drops on an area of your body you are looking for healing with, such as a sore joint, instead of taking them internally. You can add them to your bath, place them on your chakras or acupoints, or simply to an area you are intuitively drawn to applying them.
Sometimes you notice an immediate change, though often it takes a few days to weeks for the change to take place. Some Flower Essences will have a subtle effect on you, whereas others will be much more directly noticeable.
They are incredibly safe and complementary to other therapies, though check with your medical provider if you have any specific questions.


Flower Essences Library
COMING SOON
In the meantime, head on over to here to see some of the Bach Flower Remedies that I use in your Handcrafted Flower Essence blend, and to see what feelings the Flower Essences can work with.


Rates
$15 per Handcrafted Flower Essence bottle if you have had a Craniosacral Therapy session recently. This allows me to use the information from our last consultation to know what Flower Essences to use in your custom blend.
Or
$50 for a 30 minute consultation and this includes a custom blend of Handcrafted Flower Essences (plus shipping if applicable).
Flower Essences also are included in The Healing Journey Package. You can learn more about this right here.
I look forward to bringing the wisdom from this gentle yet powerful form of Plant Medicine into your life.